Today, we are living in a century of advanced technologies. Twitter is the site that leads to the trend. Its users are being increased in their number day by day. I have become aware of a trend initiated a few days before with the hashtag of "#Vogue_cover_challange." Peoples are taking more interest in #Vogue-challenge. Peoples are redeployment their beautiful pictures on the Vogue cover. I have visited the response from Anna Wintour, the editor in chief of Vogue. She was going to encourage the higher number of employees from the specific group of people that the journal had not agreed to provide room to Black editors, writers, photographers, and designers.
People are using different attractive pictures to agree to this challenge, but the reality is totally against this trend. The picture used as Vogue cover depicts your professional work's account. Why did people use to upload their black pictures on Vogue cover? People may forget the concept in the interior of the glossy magazine, but not the cover photo.
A person follows many types of trends. These may be on the subject of any social or political activity or in the least personality. But this time, this trend makes me in high spirits to follow. And literally, I am delighted to put pen to paper about it that this dispute was for stirring and strengthening the black persons of the world.
Another reason that impressed me to follow this trend is that Black people positively accept this challenge and put their adorable work on social media, particularly on Vogue, and be allowed to be on the cover.
African photographers and designers have started to post their photos on Vogue for participating in this challenge actively. They also thought about #Vogue, for the most part flourishing glossy fashion magazine in the world.
I am intentionally using the platform. The reason is that it is the most famous platform in the fashion world. Vogue is the emerging industry in the world and has millions of followers.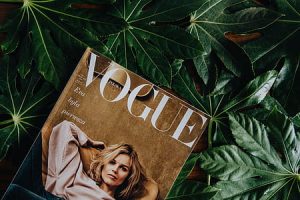 Peoples are choosing their old photos from the mobile gallery and viral them to make Vogue cover in response. Being human beings, it is the time to support black peoples as they are also from us. We should support the culture of a particular group of peoples to strengthen them.  Being a fashion designer, I accept this challenge in favoring Africans.
If you think that you can compete in this challenge and come in front of Vogue cover, you should take part in this campaign to raise your voice for Black peoples.
One thing to note is, face up to never stay everlasting, but thy way how to accept this it matters. Pakistan is an international nation-state. The peoples living here in this country support the worldwide trend.  In this regard, both boys and girls raise their voices to support Africans. And honestly speaking, most of them deserve to be on the cover site. I hope this trend will be followed by a huge number of peoples in this world.